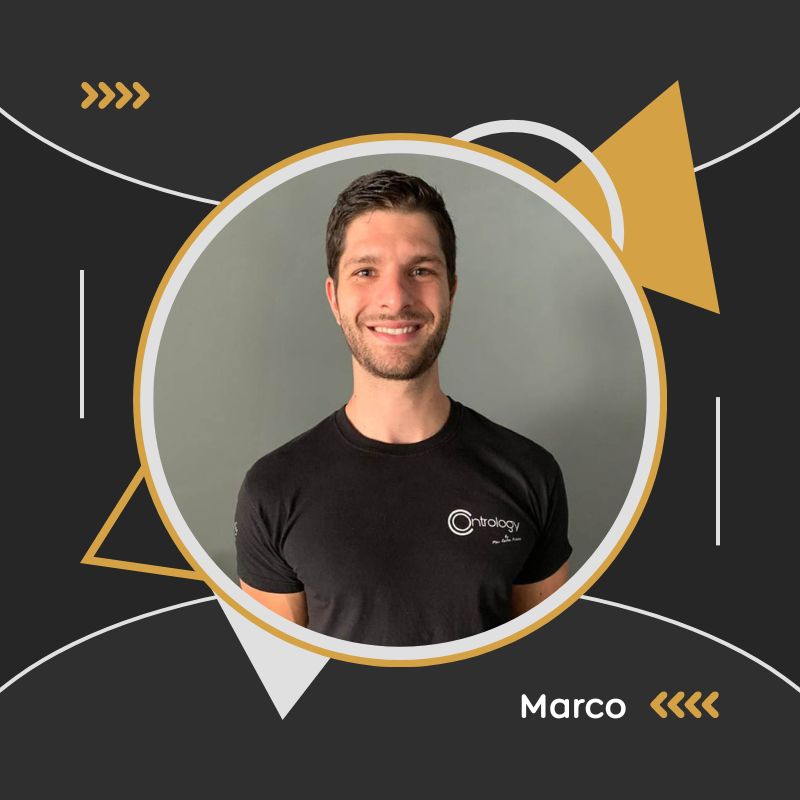 MARCO SARTOR
Marco Sartor is a kinesiologist who helps you recover or increase motor function through the Pilates method. Graduated in Sports Sciences which will make him kinesiologist, he has participated in countless courses sponsored by the Italian National Olympic Committee (CONI). The aim was the ambitious search for a working method that could qualify Marco as a high-level professional, a method that he fully finds in Pilates. Participate in 2 different international courses recognized by the Pilates Method Alliance (PMA), the first training with the Master Trainer Massimiliano Ratta of the Body & Flow school and later with the Body Arts and Science international (BASI Pilates), with the Faculty Ilaria Pulidori, for a total of 4 years of study of the method, supported by an equally deepening and personal practice. He currently collaborates in the Contrology studio of Massimiliano Ratta, where he continues his growth as a kinesiologist thanks to a continuous technical and professional comparison, as well as the constant participation in new courses of study and updating.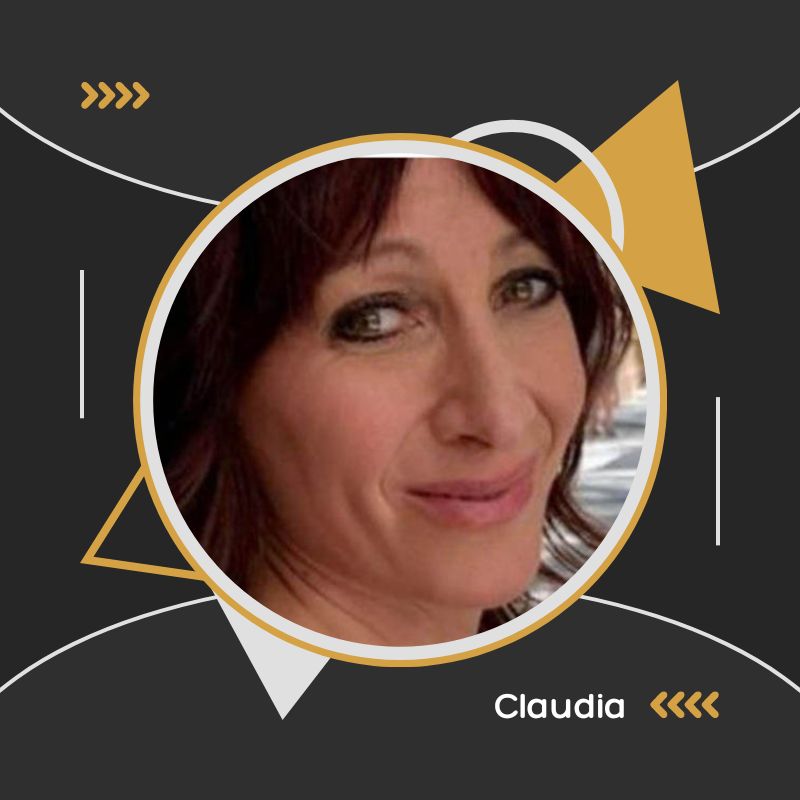 CLAUDIA ZAMPANA
CLAUDIA ZAMPANA began her professional career in the world of dance. She completed her first studies of this discipline in her city and then, in the following years, she decided to broaden her knowledge by going abroad and attending international centers such as: Pineapple Dance Center - London, Studio Harmonic - Paris - Alvin Ailey Dance Center, Broadway Dance Center, Peridance, Marta Graham Dance School - New York. She studies the various styles and techniques of dance with several internationally recognized masters: classical, modern-jazz, contemporary.
From 1999 to 2005 she worked at various sports centers in her city after having obtained various certifications for teaching Total Body Workout, Body Power, Fitboxe, Power Pump, Spinning, Aerobics, Step, Body Building.
During these years she participated in various specialization courses such as "Algie and paramorphisms", "Nutrition and training", "Motor education in the developmental age".
In 2001 she began her training as a teacher at the Royal Academy of Dance, an English organization for dance education, obtaining the "Certificate in Ballet Teaching Studies" in 2003. Since 2002 she has been teaching dance in the Dance Studio school of her city and in 2005 she founded the "Officina della Danza" Association of which she is the artistic director, promoter of cultural and charitable events.
She knows the discipline of Pilates as a postural and training program for dancers and she includes it in the training program of her students.
In 2010 she moved to Seville (Spain) where she continued her studies at the CAD, Centro Andaluz de Danza. She works at the Lowfit centers, Seville, as an instructor of Pilates Matwork, Yoga and Body Balance (Les Mills). In 2018 she begins the training course in the teaching of Pilates with the "Comprehensive Pilates Teacher Training Program" at the "Pilates Inside Out" center in Madrid, one of the main training schools in Spain and Europe recognized by the world organization of Pilates PMA (Pilates Method Alliance). The curriculum includes all levels of Matwork and Pilates with tools (Reformer, Cadillac, Chair, Barrel etc.).
During the 2 years of training she works at the 2 Pilates Training Centers in Seville giving individual and small group lessons with Reformer, Cadillac, Chair, Ladder Barrel tools.
CHIARA SERENELLI
Born in San Benedetto del Tronto, a great passion for traveling, knowing other cultures, the passion for Pilates was born after a car accident, the first lessons with her current mentor Max Ratta made her understand immediately that she would been part of her life forever, so after years of individual lessons she decided to undertake a course of study with the international school Body & Flow, a beautiful milestone for her, and in the meantime she has also undertaken her studies in physical education to graduate. Chiara firmly believes that a good teacher, in order to stand out and be appreciated, must know how to transmit all his passion, his imprinting during a lesson, paying great attention to the poetry of this discipline.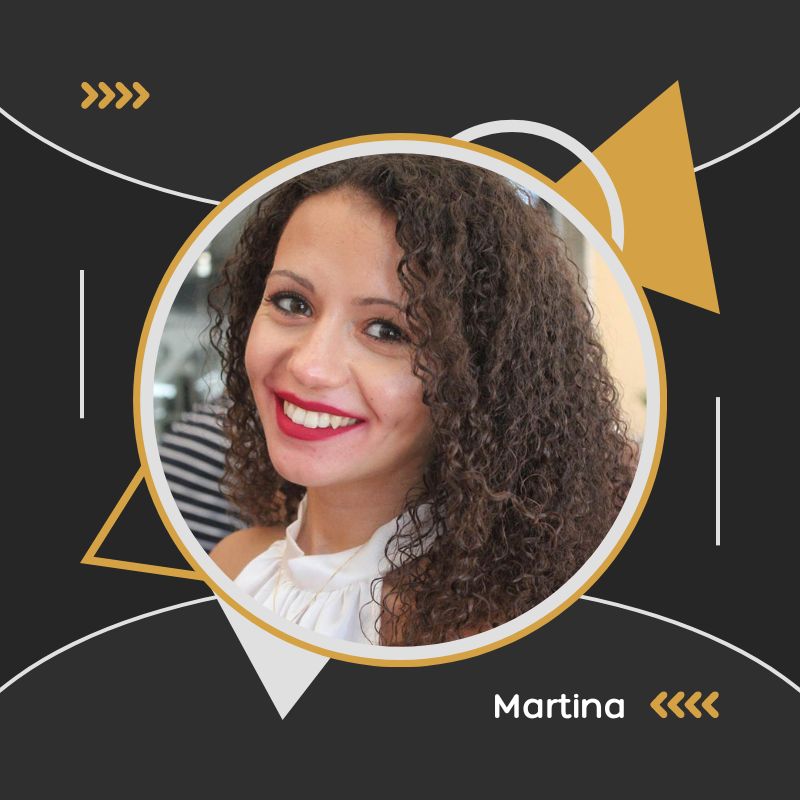 MARTINA RATTA
Martina Ratta, Social Media Manager. Graduated in Political Science, master's student in Political and Government Sciences at the State University of Milan, freelance blogger and journalist, she takes care of the social, web marketing and communication part of the Pilates studio.
ARTURO DI MEZZA
Two Degrees, in Law and Sports Sciences. Former professional Olympic marching athlete (his participation in the 1996 Atlanta Olympics is memorable), he is now one of the leading experts in biomechanics applied to athletic training for sports.
Professor of "Fundamentals of biomechanics of human movement" in the degree course in Sports Sciences at the Pegaso telematic university, professor at the CONI regional school of sport in Campania. In 2019 he was awarded the honor of Knight Order of Merit of the Italian Republic by the President of the Republic Sergio Mattarella.
Author of several texts on biomechanics and athletic training, he will lend his skills at the Contrology studio in consulting for basic athletic training for both professional and amateur sports.
FRANCESCO DE LUCA
Dr. Francesco De Luca: experience in the treatment of osteoarticular and muscular pathologies and discomfort caused by postural imbalances. A solid professional figure, who lends his skills in the Contrology studio as an Osteopath and Physiotherapist.
- Diplome d 'Osteopathe (D.O.)
E.F.S.O. Ecoile Francaise Superieure D'Osteopathie (recognized by the French Ministry of Health), Paris.
- Bachelor Sc. In Ostheopatic Medicine
Free University of Human and Technological Sciences (Lugano).
- Degree in Physiotherapy
University of Medicine and Surgery of the Studies of L'Aquila.
- Master's Degree in Sports Sciences, University of L'Aquila.
- ISEF Diploma
Higher Institute of Physical Education, L'Aquila.
Institutional role: OSTEOPATH - PHYSIOTHERAPIST.
PARIDE TRAVAGLINI
Dr. Paride Travaglini, graduated in Biological Sciences from the University of Ancona. Freelance, he deals with nutrition and, in particular, sports nutrition, thanks to the experience gained in the world of sport. Multifaceted, creative, innovator, he loves cooking and experimenting in the kitchen. Particularly attentive to the issue of food safety and the phenomenon of fake news in the field of health, he makes scientific dissemination and food education.